Outsourcing is more attractive than ever. It keeps operating and administrative costs low and it has been a proven method of productivity improvement.
The immense IT outsourcing market is valued at USD 572.88 billion, and it is expected to grow to USD 1.06 trillion by 2030. A portion of this market goes to Eastern Europe and there are numerous reasons why this region is a better choice for Western clients.
Table of Content
Outsourcing to Eastern Europe: tested and proven answer to talent shortages
Eastern Europe is becoming a tech paradise. IT has become one of the most productive sectors of the region's economy. The great example of IT growth is Bosnia and Herzegovina, where in only 3 years the number of IT companies and their profit increased by 54%, and it keeps growing.
One of the main reasons why Western companies are outsourcing to Eastern Europe is talent shortages. According to Accelerance 2023 Global Software Outsourcing Trends and Rates Guide software developer is the most in-demand position in the world.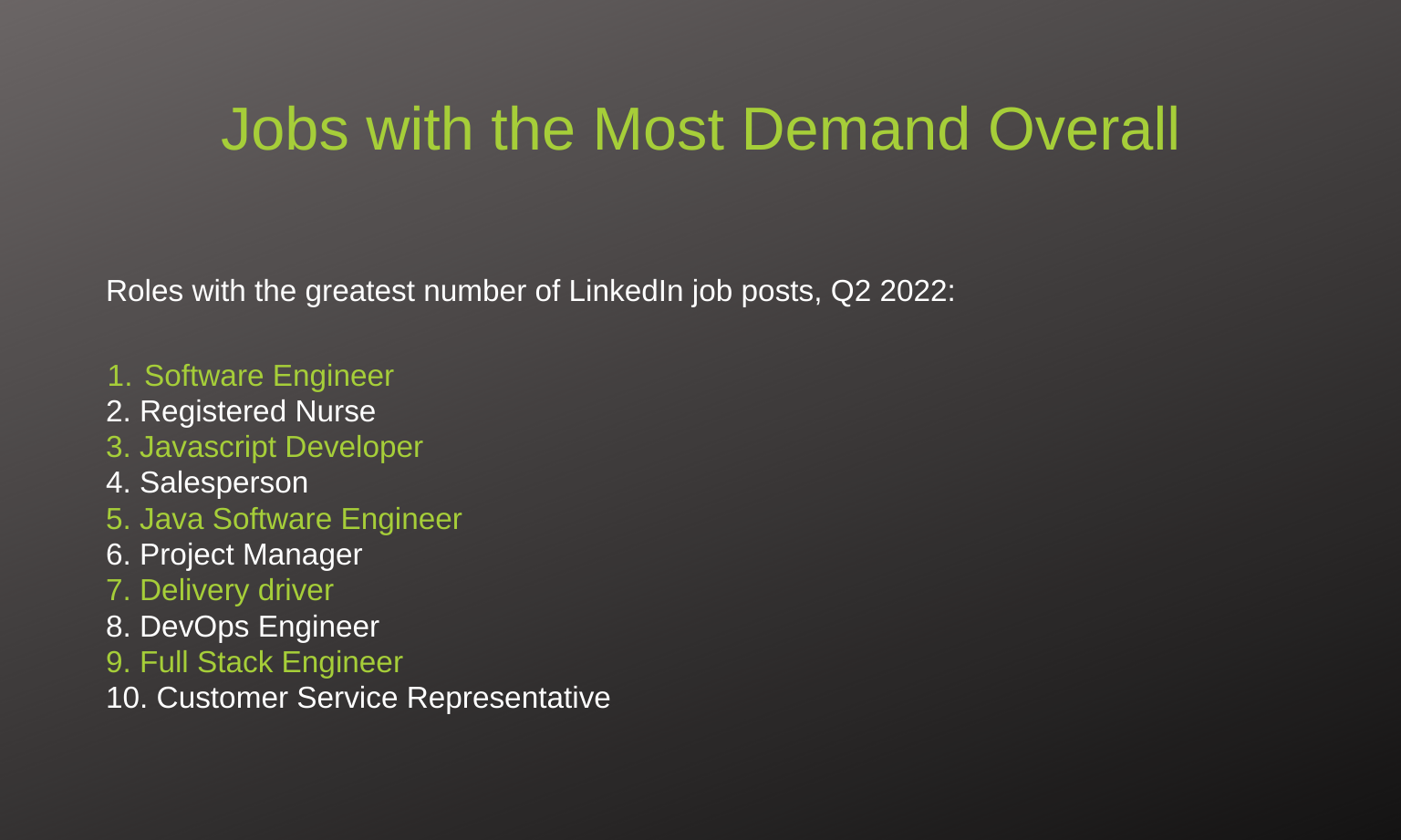 Western tech companies are struggling to find qualified software developers, so it is not a surprise that recruiting developers with the right skills is among IT leader's top challenges. That's where outsourcing to Eastern Europe comes in as a hustle free solution: it gives access to highly skilled developers on flexible terms, along with cost savings.
Bosnia and Herzegovina offers a huge amount of tech talent in a small country. A good example is QSD delivering top quality work to startups, scaleups as well as more established companies in Western Europe, the Nordics, and North America.
According to Hired 2022 State of Software Engineers, top in demand skills for 2022 are Ruby on Rails and Ruby (used to build web applications at affordable rates), Java and JavaScript with React as the most popular technology within the JavaScript stack.
Eastern Europe, including Bosnia and Herzegovina, is offering more than 1 million highly skilled and experienced software developers. If you are looking for expertise in top demanded skills mentioned above, outsourcing to Eastern Europe is an obvious solution.
Cost and Quality of outsourcing to Eastern Europe
According to Deloitte Global Outsourcing Survey 2020, the main reason for outsourcing is cost saving.
But with cost saving there comes the question of quality. A focus on cost is increasing the risk of partnering with less skilled software development companies. Accelerance has identified a "sweet spot" for outsourcing in terms of price range that aligns with the price range of software development services in Eastern Europe. It is anywhere from 40 USD to 90 USD. Companies in Bosnia and Herzegovina are charging even under these rates, since the average salary is lower than in other Eastern European countries like Poland, Croatia, Czech Republic, etc.
Source: https://rioks.com/blog/the-cost-of-it-services-in-europe-market-research/
What does the "sweet spot" of Eastern Europe bring in terms of value?
1. Language Skills
One of the major factors for companies outsourcing is language knowledge. Fortunately, it is not an unknown fact that Eastern Europeans are proficient in English. That makes them exceptionally easy to collaborate with. They bring A+ English skills that make them communicate with confidence which makes cooperation much smoother.
In Bosnia and Herzegovina, English is the first foreign language today, and it is deeply rooted in the educational system, taught in all schools and universities. Children spend 11 years learning English.
Thus, if you are doubting your decision to outsource to Bosnia and Herzegovina due to language barriers, stop right now.
2. Cultural Understanding
95% of work is for Western clients, hence it requires a solid understanding of Western culture and practical work experience with teams. Being located in Europe, Eastern Europeans have countless similarities with Western Europe and North America. Businesswise, they share the same processes and values. This is one of the main reasons why collaboration and negotiation with Eastern Europeans is easy.
According to a 2008 Accenture study, more than 60% of outsourcing collaborations fail due to cultural incompatibilities. Looking at the global picture, Eastern European companies seem to be a great choice.
QSD is one of the stellar examples of how to successfully handle clients around the globe. We have many projects and client's testimonials to prove that.
3. Quality
Eastern Europe companies engage developers who understand client needs. They do not take risk of not delivering, or not collaborating. They are innovative and produce to the client's desired business outcomes.
QSD is recruiting top talents and investing in programs to retain them, focusing on quality first.
4. Convenient Location
Last, but not least is the value that comes from convenient location. Strategic location of Eastern European countries is advantageous in many ways. This means that the problems will be communicated and solved in a shorter period of time due to smaller time differences. Bosnia and Herzegovina belongs to Western Balkans, which makes it even more approachable. Time difference with Western Europe is 1-2 hours, which makes it insignificant. It can also be reached by plane within 1-2 hours from anywhere in the Western Europe, and within 8 hours from the USA (East Coast).
The Sweet Spot of outsourcing to Eastern Europe: Bosnia and Herzegovina
Outsourcing to Eastern Europe is not news in software development. This has been tradition for years now, as the region has many great talent pools like Poland, Czech Republic, Romania.
But the new "sweet spot" of outsourcing to Eastern Europe is Bosnia and Herzegovina for sure. With a booming IT industry and offering benefits such as cost savings, strategic location that makes nearshoring possible, smaller time zone differences and, most importantly, highly skilled developers, Bosnia and Herzegovina is your next outsourcing destination.
Get in touch with QSD team and we will make sure to convert your ideas into high quality software!